It's almost done....For real this time.
Here are the last pictures for my newest pattern Embellished Remix. It goes to print this week: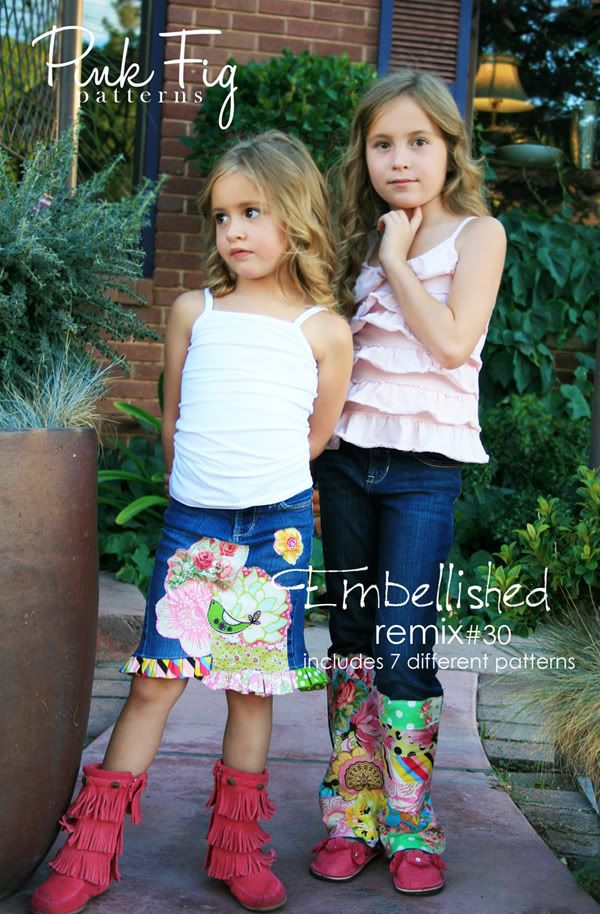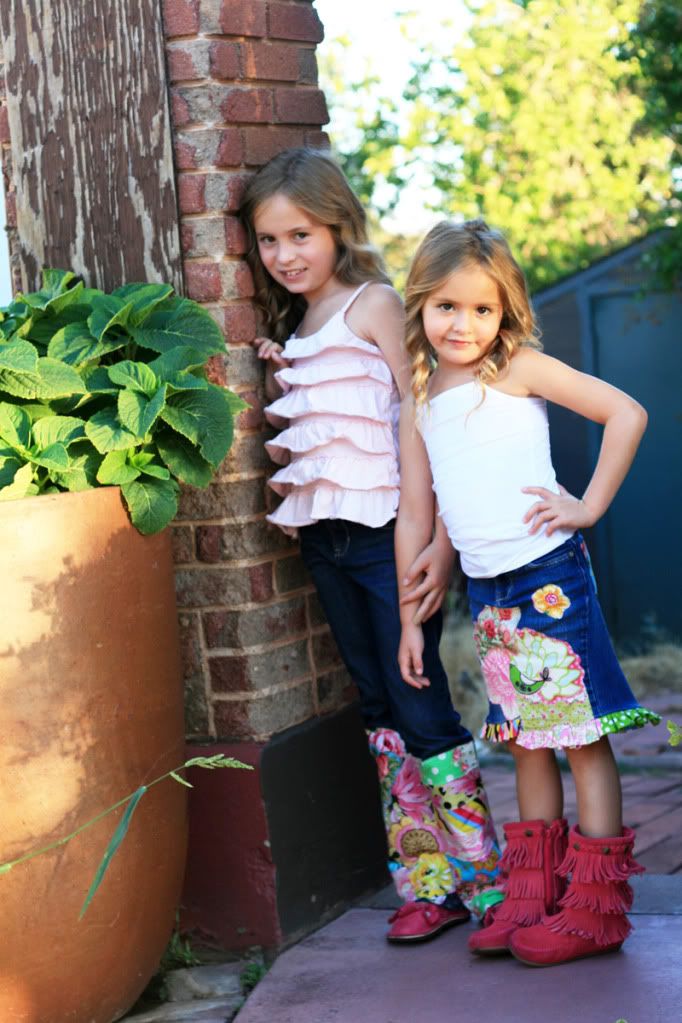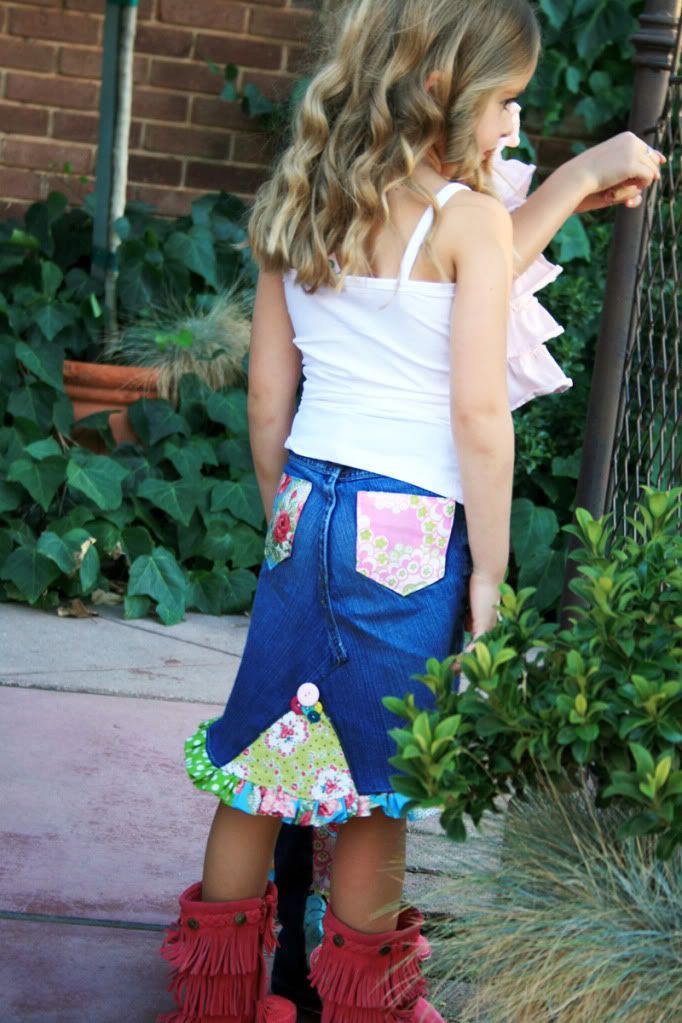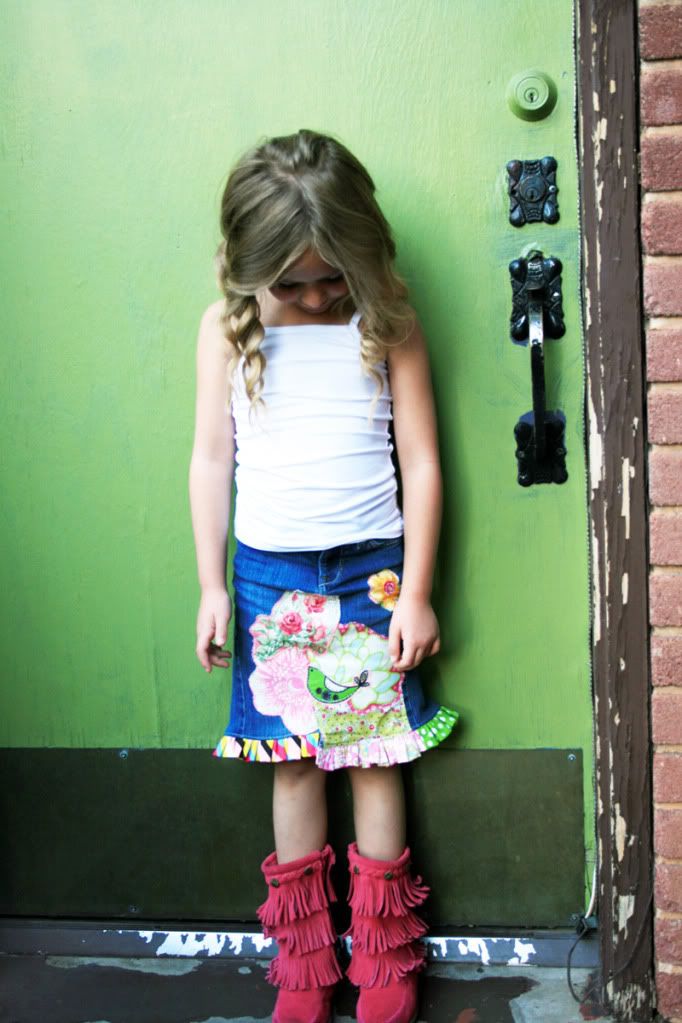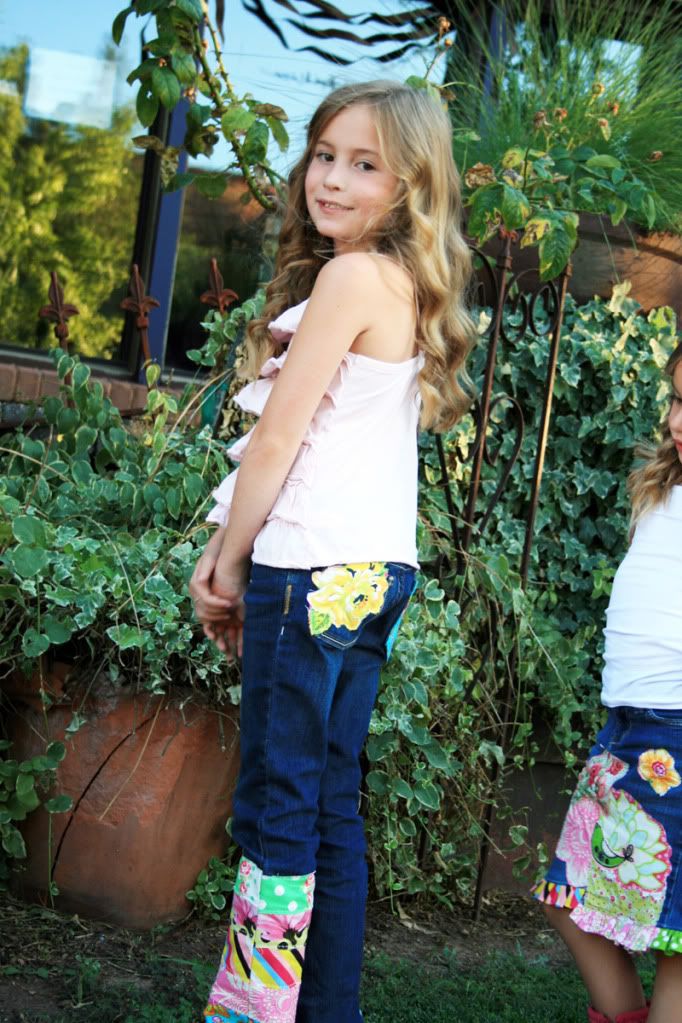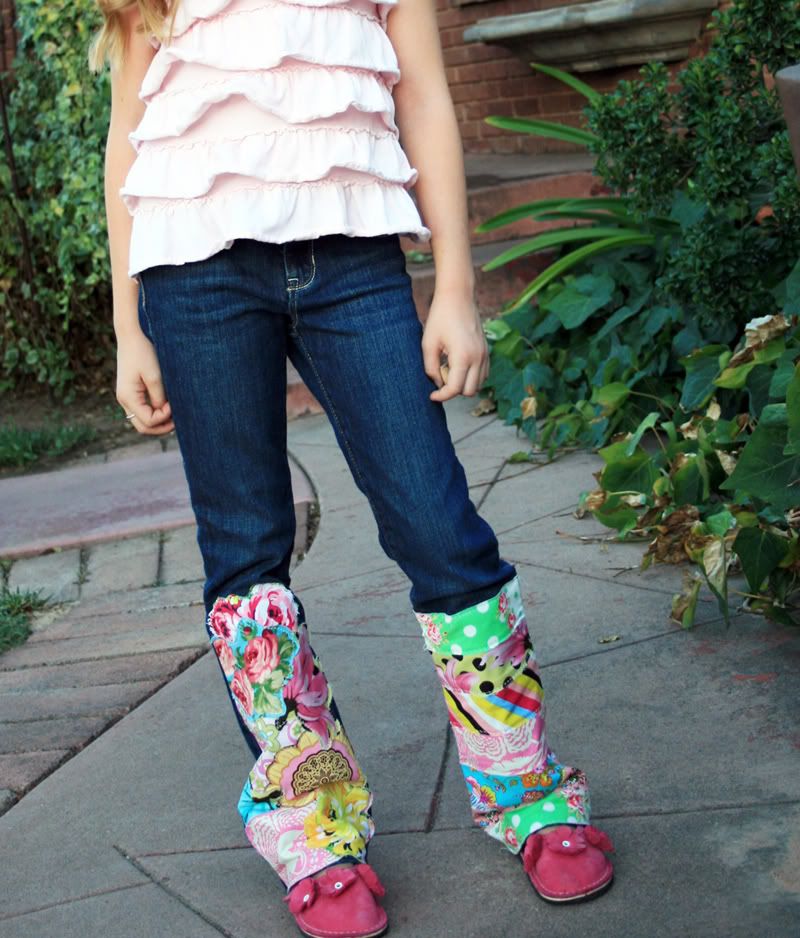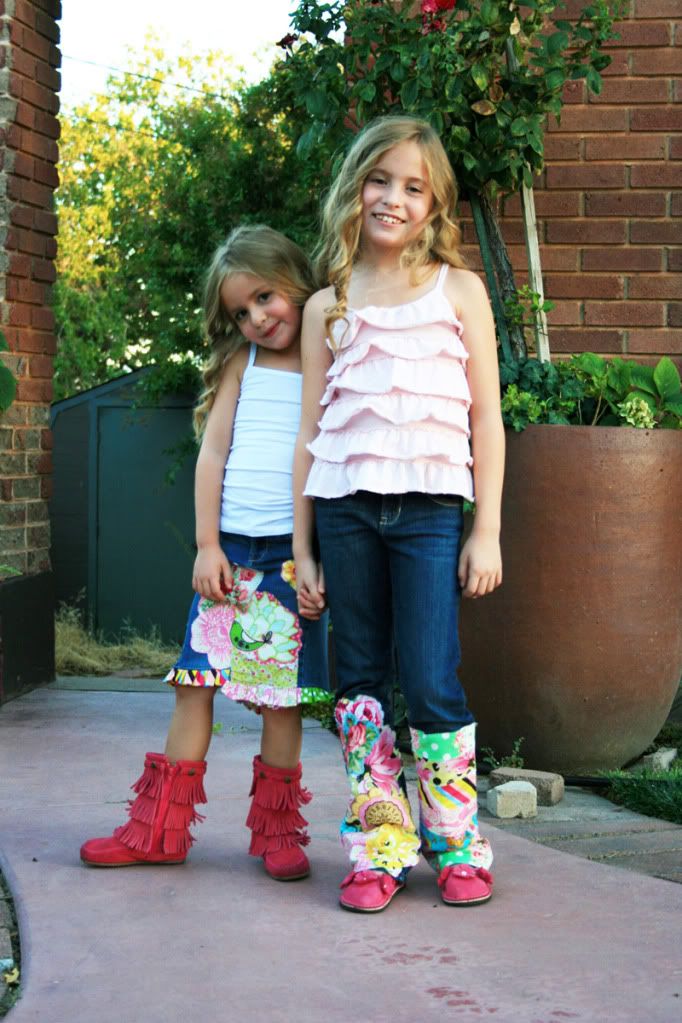 This baby took me almost 2 years to complete and I am so excited to almost have it done. To celebrate, let's do a little Give Away! There will be 2 winners. Grand Prize a pair of Embellished Jeans in the Child Size of your choice made by me! Runner Up - The Embellished Remix Pattern:
-Post a comment here and you will be entered into the drawing.
-Head on over to my
Pink Fig Facebook Page
and post a comment In the Embellished Remix Photo Album and you will be entered again (don't forget to "like" me while your there).
You can also enjoy 10% off your entire order by using the code:PINK10 at checkout all week long! There's a lot of fun stuff in the shop, so take your time and look around.
The Winners will be picked September 25th!