This is totally random because I was just looking back through my posts and realized that I never did a Quilt Market Post! I must have been a little to

pre

-occupied with my husband graduating from Chiropractic School and then having to move my family back to Utah. Yeah, that was it...
Anyway's

...Here is my mini Salt Lake City Quilt Market Post:
I started my trip to Utah by dropping by my to visit my friends at Pine Needles in Gardner Village. This is one of my most favorite Quilt Shops ever! I love coming here to see what they've got and to visit Gardner Village. When you come to Utah you must visit them:
They had some of my fabric...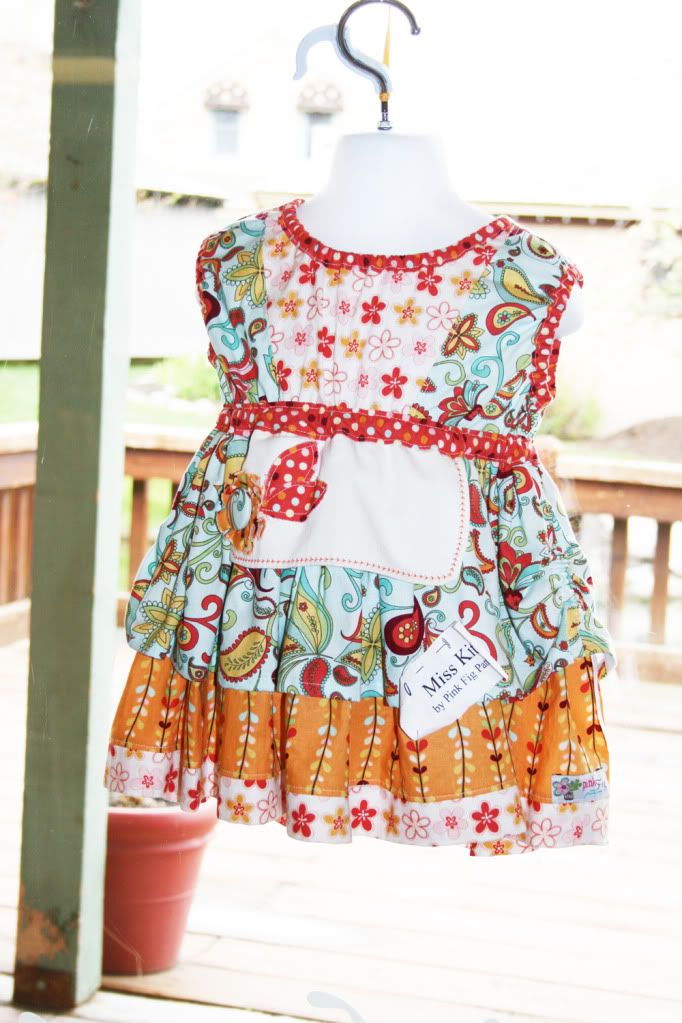 and so many other fun things to see....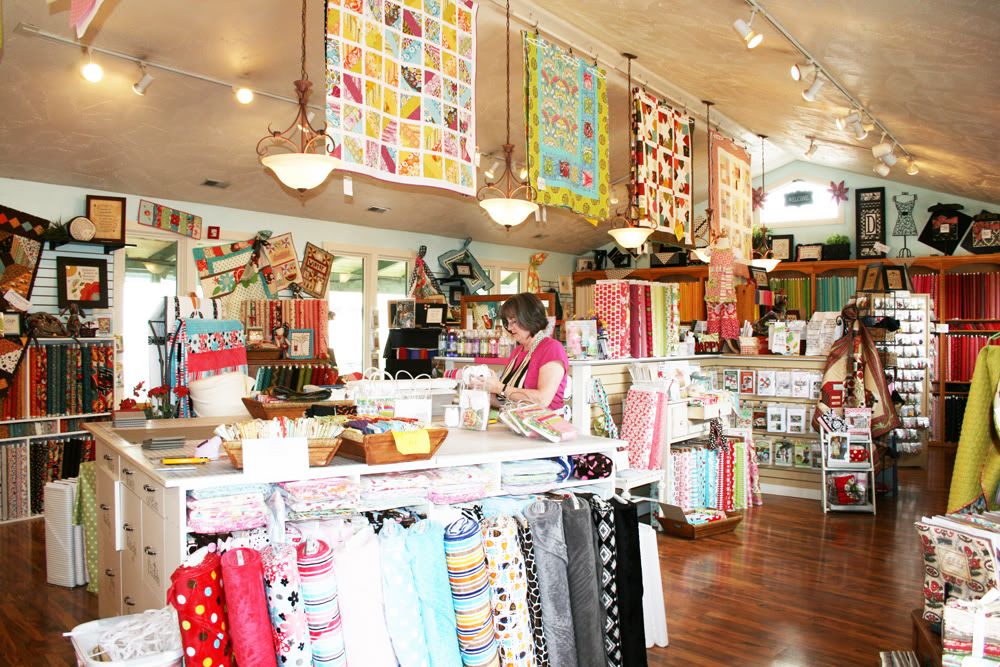 Next I did a meet and greet/trunk show in another wonderful shop called Seasons of the Home in the beautiful Midway Utah. Midway was settled by the Swiss and you can see their influence everywhere. This is another place you have to see...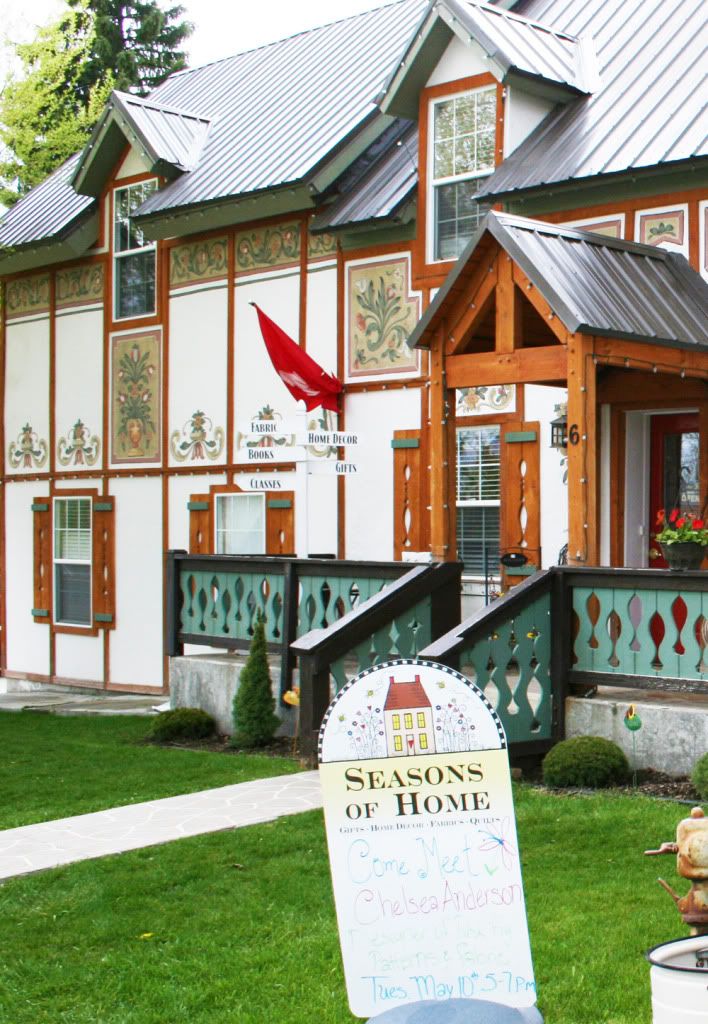 They had a quilt displayed that was made from Miss

Modd

...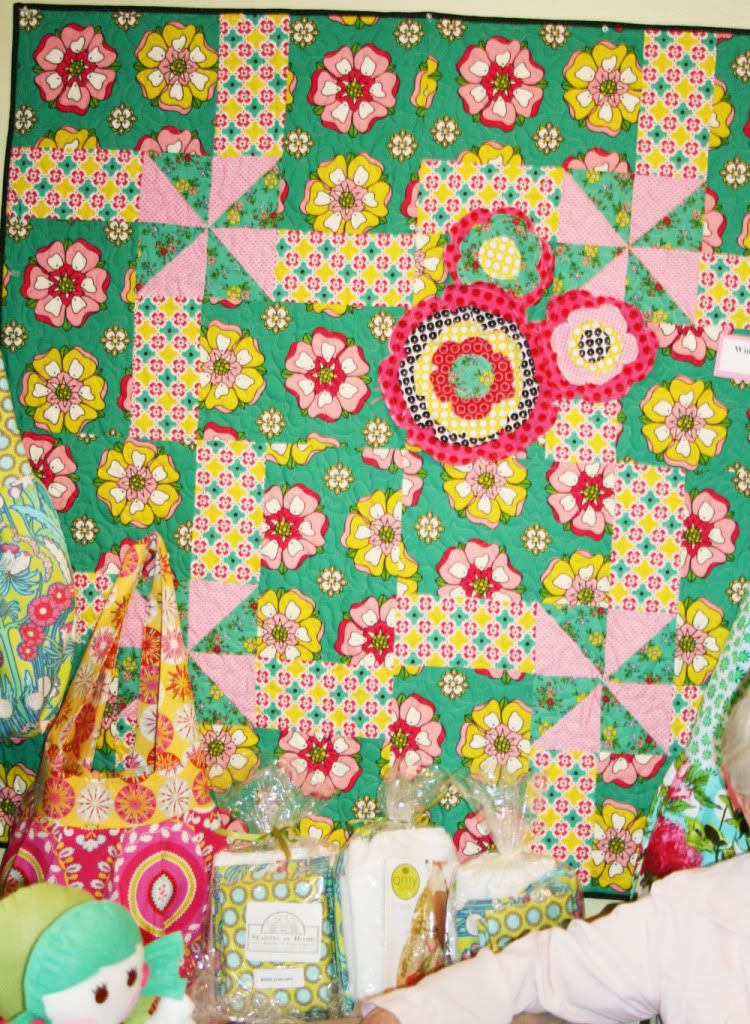 They also have a gift shop on the main level of their store and it has such cute stuff...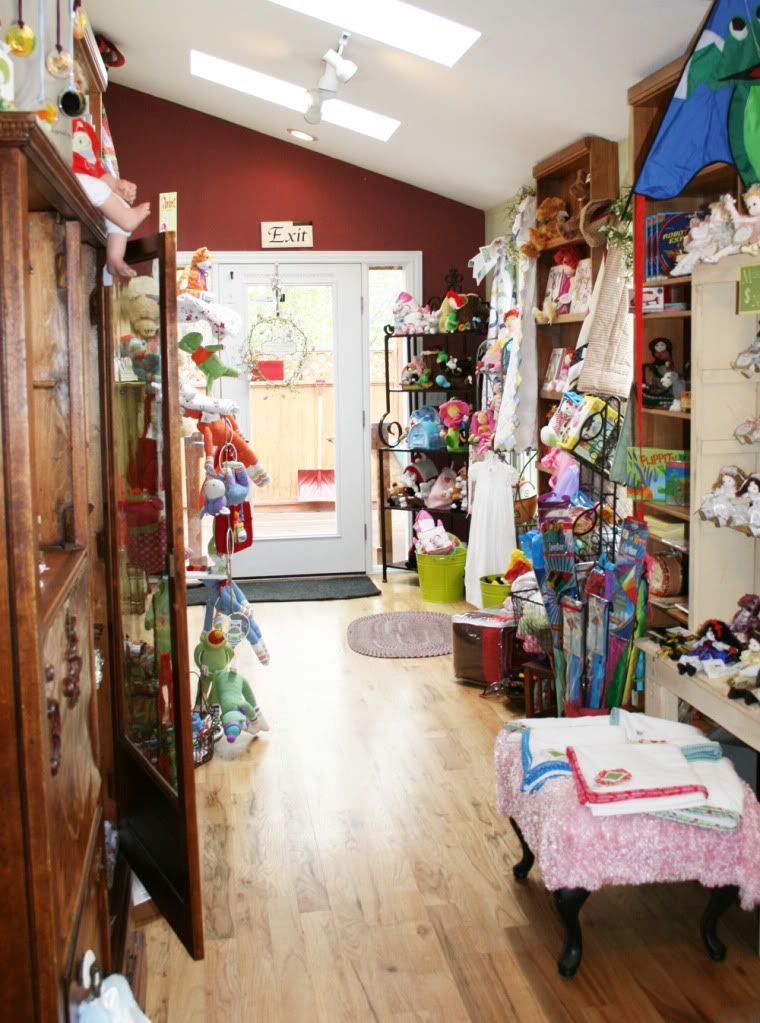 Quilt Market was so much fun, mostly because it was in my home town of Salt Lake and I was able to have my friends and family come and help in my booth and visit the show. This was my first time doing an inside booth and it was a lot smaller than I thought it was going to be. I think had a little bit too much stuff to put in there, but what can you do? It still turned out really cute and of course has the Pink Fig flare...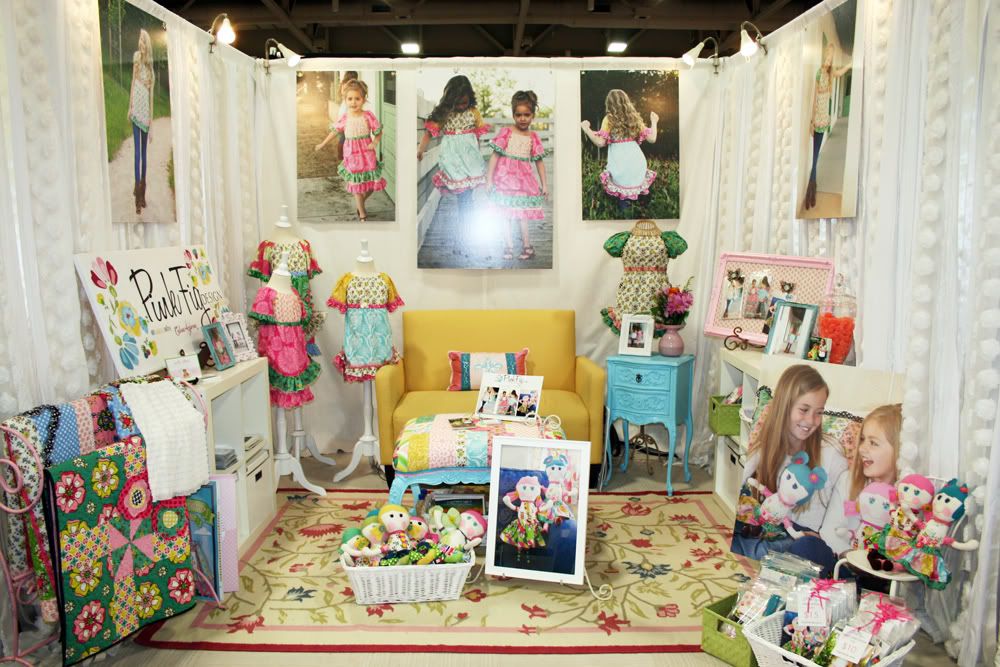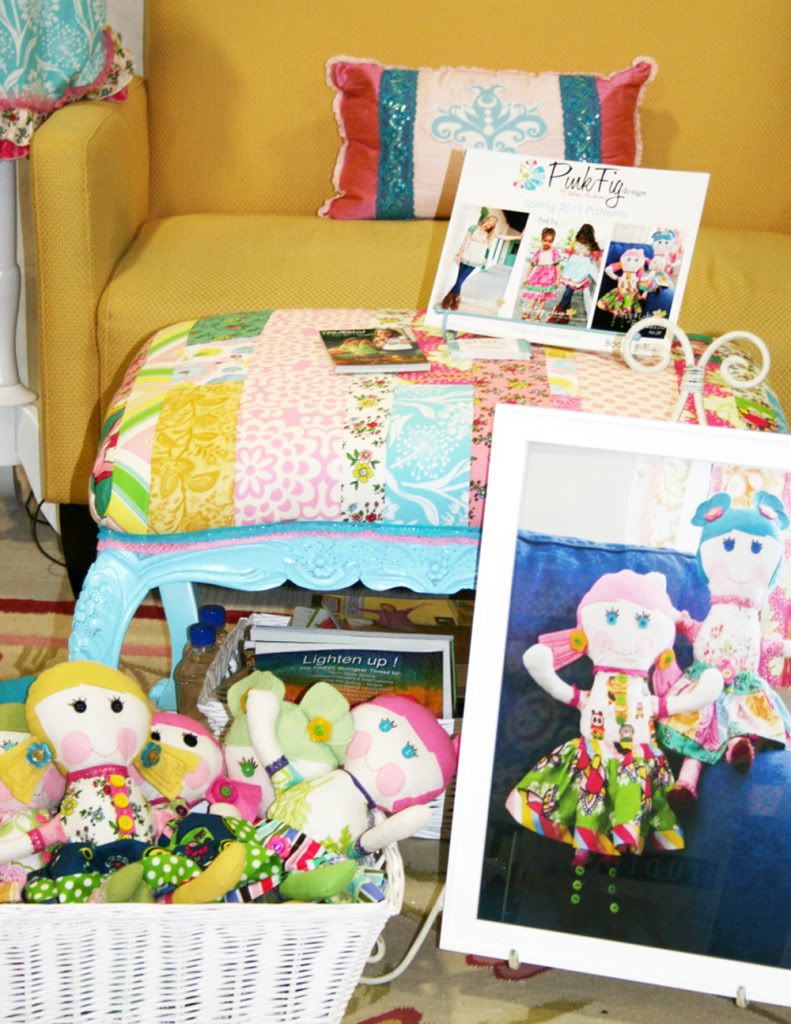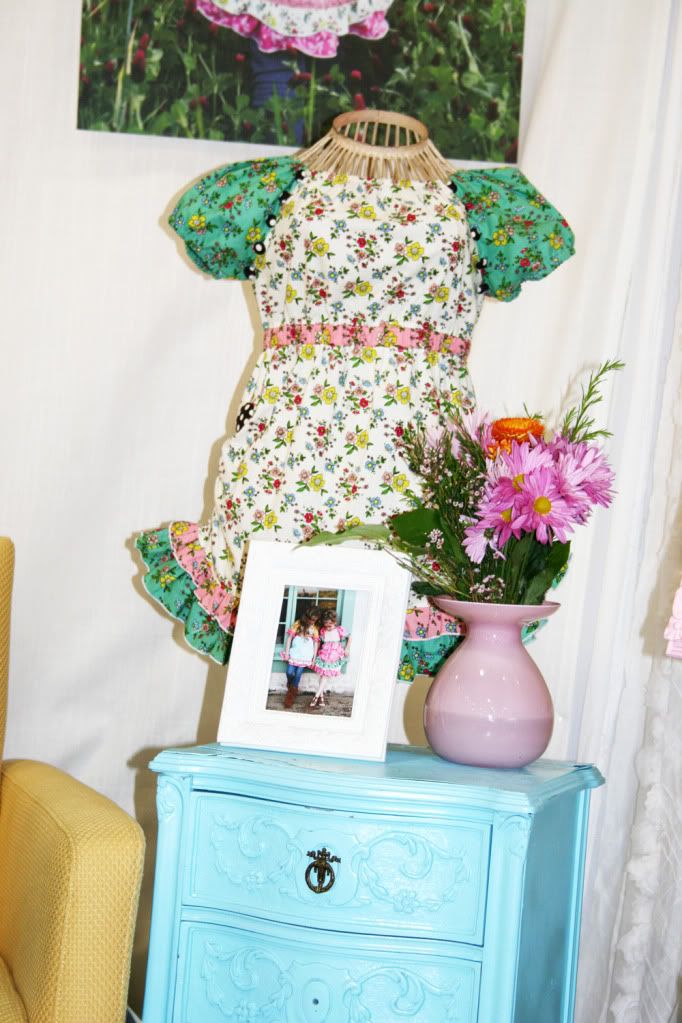 and here are my awesome shoes that were probably photographed more than anything else...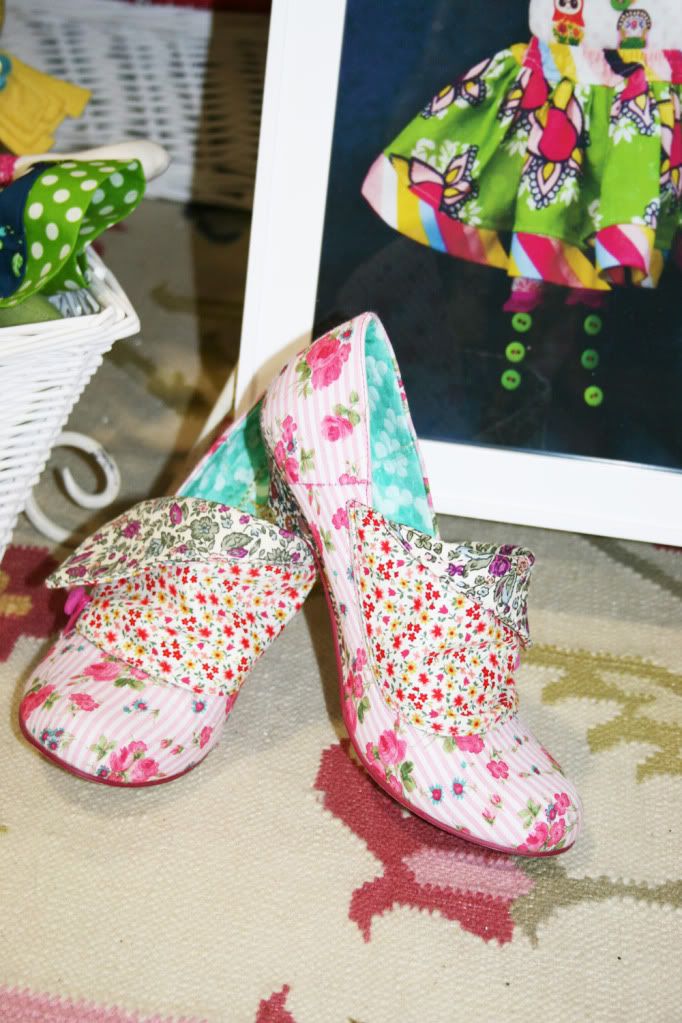 and the lovely Kay Whitt in my booth. She is my favorite...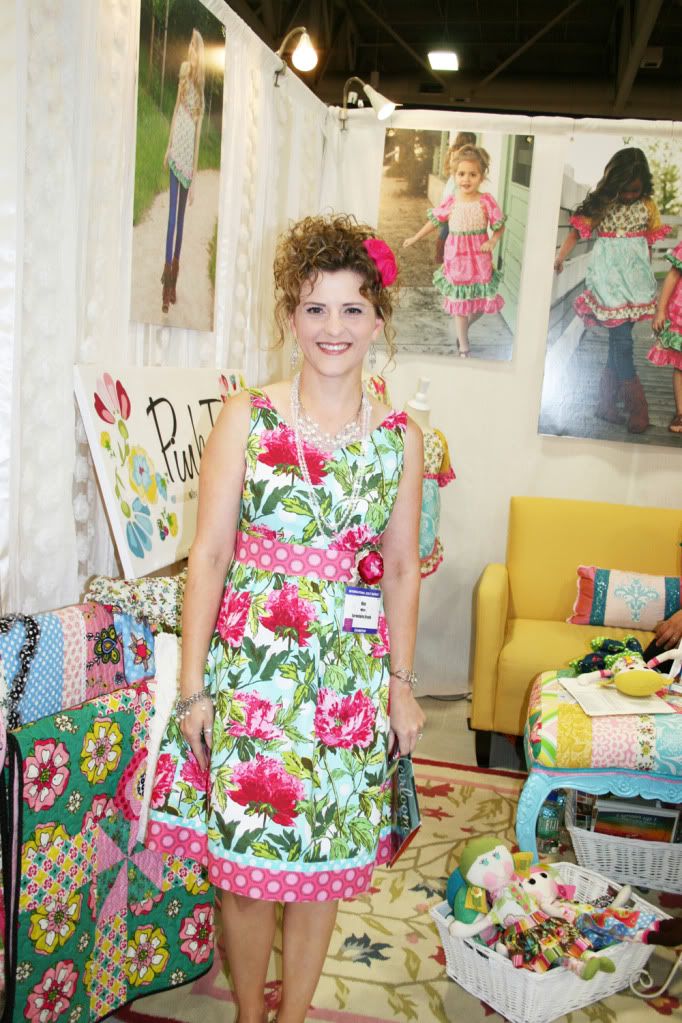 I look terrible in every single picture that was taken of me, so I'm not posting any, but I had my designs in several other booths this market and I would like to share one with you. One of my favorite companies to design for is Riley Blake. Here is Roxy and Lola made up in Lila's Lola's Posies. I love her line...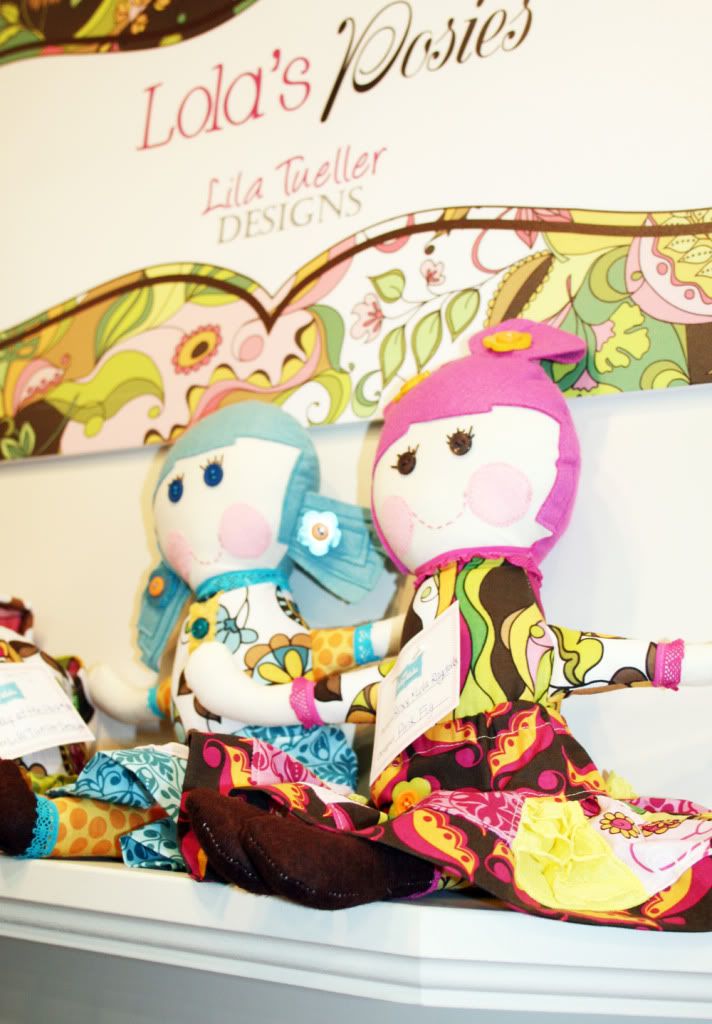 I know that was kind of brief, but I figure you have already seen everything else on everyone

else's

blogs. I'm not doing a booth in Houston, but I do plan on going so I'll have a good post about everyone else then.
Oh! One last thing...I had a great interview with the fabulous Daria of Boutique Cafe and her lovely assistant Megan from the Brassy Apple.