Sorry I have been missing for so long! We finally moved into our new house and now I am buried in boxes and can't find anything. It will probably be another month or so until things are normal again and I'm back to blogging, designing, sewing, and all that other good stuff.
In the meantime I need to give you a very important update!
My fabric line "I Love Paris" got a little makeover after Quilt Market and has taken on a new name and a new print! Since this line was inspired by my trip to Paris I wanted to keep it French, so I chose one of my favorite French names...Amelie...
I took out a couple of prints and added a darling damask that I just love. Here is a preview of Amelie: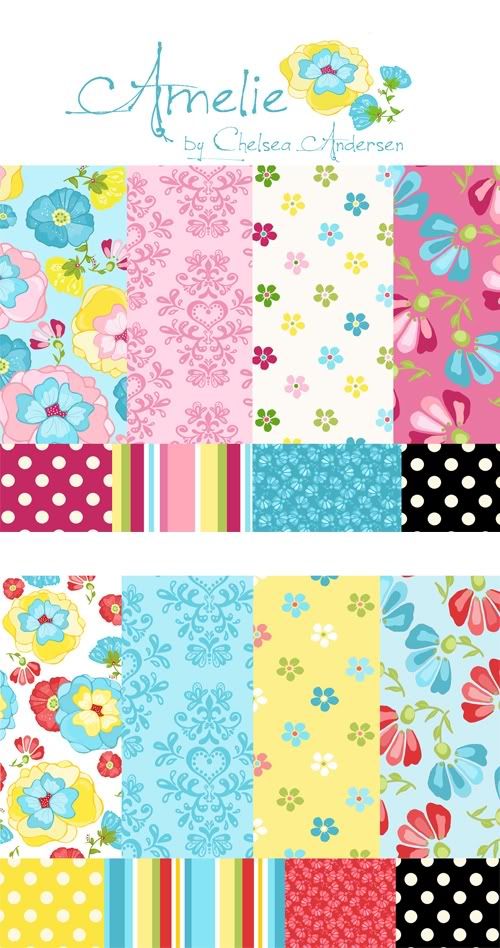 I really love it and I'm so excited to sew with it! Amelie is available for shops to place a wholesale pre order now through Checker Distribution and Brewer Distribution. You can also order from Henry Glass.
If you are a loving this line and want to see it in your local fabric shops or favorite online fabric shops be sure to let them know so they have it in stock right when it is available this November.
I won't be doing a booth this October in Houston, but if you are attending market, you will be able to see it in the Henry Glass Booth! I hope to back to blogging and designing by then too :)