I just got an email from my contact in Japan Conan Paul Grames. He is a member of my church who is currently over there doing wonderful things, like delivering the shirts you all made to the children of Japan. This is little Hurano...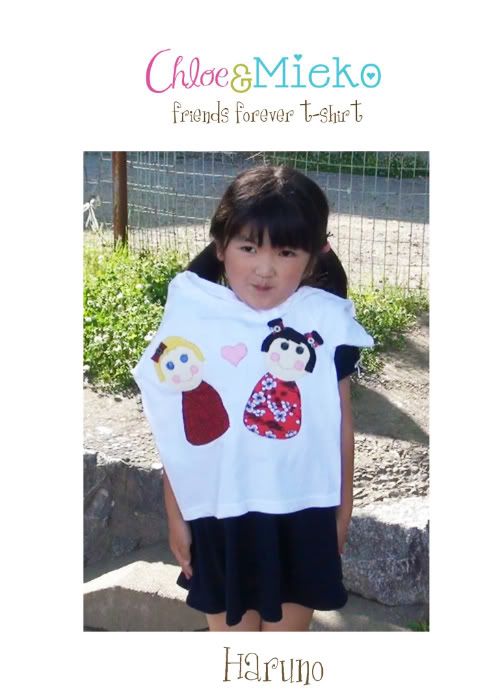 She is beautiful and I think she really loved her shirt. Here is the email that came with the picture:
Here are some pictures of little Haruno when she received her Chole and Mieko shirt. It was quite precious. She is living in an evacuation shelter and it was wonderful to be able to deliver these gifts.
Thank you for your work on this. We would love to have any pictures you have of ladies making these shirts and any more information you might have to add to this story. We think the Church Public Affairs site or Church News might possibly be interested in the story.
So any of you who might have pictures during the process of making the t-shirts or a story to share please send them to me so I can pass them along. I am moving in the next couple of weeks, so if you would like to make more t-shirts please email me and me let know so I can give you my new address.