Finally! I have updated my
Pink Fig Recipe Collection
(link is on the right side bar). I'm making cinnamon rolls today for a treat, so I figured this was a good place to get it going.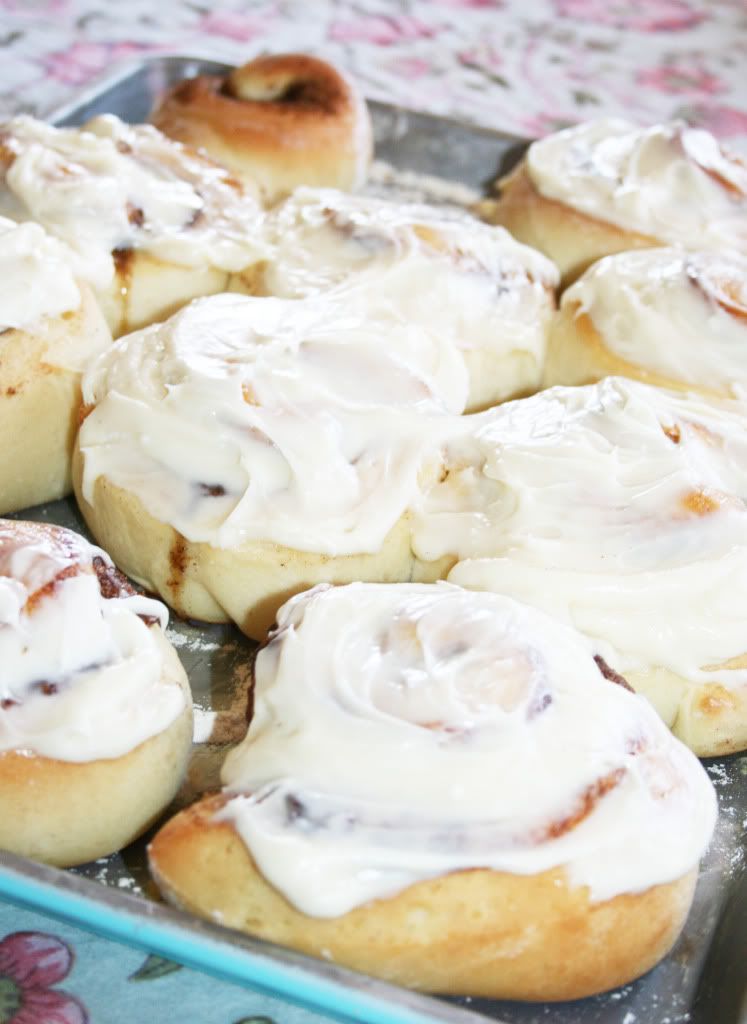 You need a bread maker for this recipe...Clone Of A
Cinnabon
...FIVE stars!
1/3 cup of BUTTER, not margarine. melted
4 1/2 cups of flour (NO bleach)
2 1/2 tsp of bread machine yeast
2 1/2 tablespoons of ground cinnamon
1 3oz package of cream cheese,
softened
1/4 cup of butter softened
1 1/2 cups of confections sugar
1. Place dough ingredients in the bread machine pan. Select dough cycle, and press start.
2. After the dough has doubled in size turn it out onto a lightly floured surface, cover and let rest for 10 minutes. In a small bowl combine brown sugar and cinnamon
3. Roll dough out evenly into a 16 x 21" rectangle. Spread the dough with 1/3 cup of butter and sprinkle evenly with sugar/cinnamon
mixture
. Roll dough up and cut into 12 rolls. Place rolls in lightly greased 9 x 13 inch baking pan. Cover and let rise until nearly doubled in size, about 30 minutes. Meanwhile preheat the over to 400 degrees F, 200 degrees C
4. Bake rolls in preheated oven until golden brown, about 15 minutes. While rolls are baking beat together cream cheese, 1/4 cup of butter, confectioners sugar, vanilla, and salt.
Let the rolls cool before spreading over the top.
OH MY! I hope you aren't on a diet :)