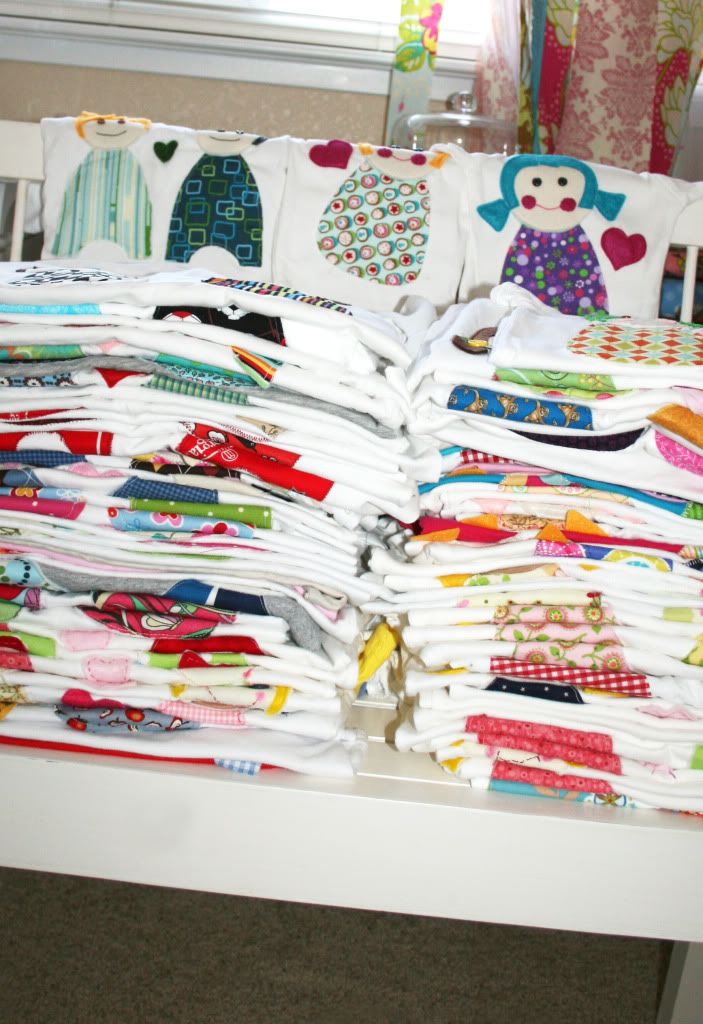 I am amazed at the support that
Chloe and
Mieko
received from so many of you around the country! When I took this picture we were at 88 with more waiting at the post office. I think we had close to 130 in the end! It was so much fun opening each package and seeing the individuality in each shirt and reading the messages you sent me and to the children of Japan! I know these are going to be a big hit. The shirts are on their way to Japan right now and I promise to post an update as soon as I get one. If you didn't get a chance to send me your shirt you still can until June 10th. There is a second trip scheduled to go this summer.
I would like to share an email I got on April 12, just after the tsunami hit from Amy Andrews and Alisha Barton, two moms living on a base in Tokyo.
Chelsea,
My friends and I live in Tokyo Japan and were SO EXCITED when we saw your t-shirts. We are some of the few Americans who are still here. It has been a rough month because of all the scares relating to the nuclear power plant and all of the additional earthquakes and aftershocks. We have to let you know that making these shirts gave us something EXCITING to look forward too. We ABSOLUTELY LOVE the Japanese and this country, so we were so excited to make these super cute shirts for our kids. We planned all week, invited a bunched of people over, and sewed & sewed while our kids played outside for hours and hours. We (moms) had a blast and so did the kids outside. Thanks for giving us something exciting to do to help take our minds off of things. We made one for each of our kids and a few extras for some friends (about 20 shirts). Thanks again! Our kids and friends LOVE them! We'll try and send you a picture with all of them wearing them next week.
I was so happy to read this and see that the t-shirt pattern brought joy and comfort to those directly affected by the tragedy. I will post a picture as soon as I get one! If you sent a shirt and didn't get a code for the Roxy and Lola Ragdoll pattern send me an email and I'll take care of it.
On a side note I have a lot going on right now, so my blogging is going to suffer a little. My husband graduates from Chiropractic school NEXT WEEK :) and then we're moving. I do have a Quilt Market Post coming up soon (before I move) and maybe few more updates.
The winner of the pattern pack from the last post is...
TAYA
Congrats! Send me an email with your info to: pinkfigdesign@gmail.com